Microsoft Track Changes - FAQ
Using Track Changes | Inserting Editor Comments
Step 1:
Open your document using Microsoft Word. If you do not see the Track Changes button

on your toolbar, you will need to open the reviewing toolbar.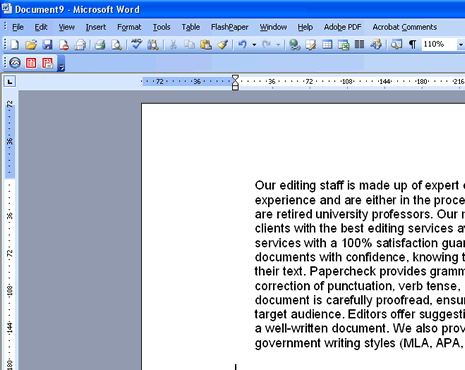 Step 2:
Click on the View menu, point to Toolbars, and then click Reviewing.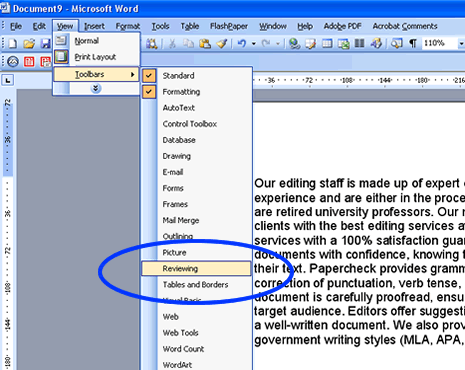 Step 3:
Notice that the Reviewing toolbar appears. In this picture, the Track Changes icon

is not illuminated. You will need to turn on this feature before you proceed. If you do not turn on this feature, your changes will not be recorded. Your revisions will be tracked to the right-hand side once the track changes icon has been activated.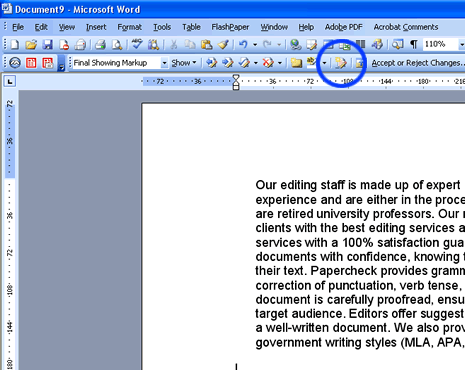 Step 4:
Once you click on the Track Changes button, you are ready to start editing. The icon should be illuminated

.
Once the Track Changes icon has been activated, your revisions will be visible both within the copy itself and tracked to the right-hand side. Note that you may be accustomed to viewing all of your documents in a consistent way, either in Print Layout or Normal (options under View on the top menu). However, for Track Changes and any Comments to appear in the document and margins, you should select the Print Layout view. Although Normal will give you a redlined-type version of your edit, your edits will be easier to comprehend and any Comments will be visible while using the Print Layout view.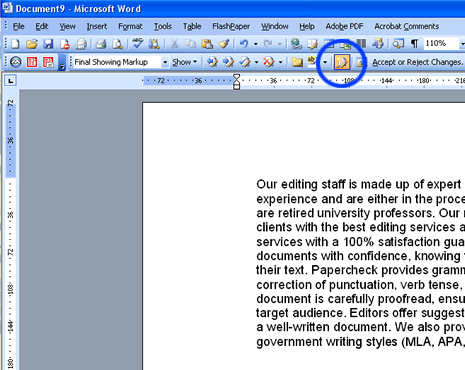 Step 5:
Your changes now will be tracked as you delete and add words, sentences, and punctuation.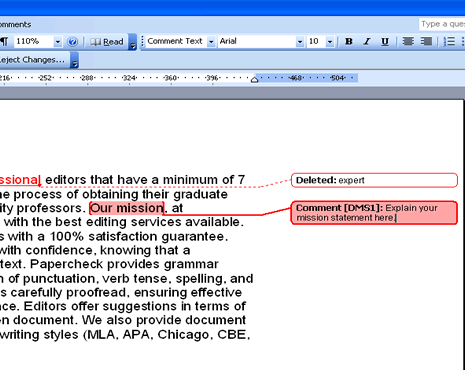 Tips:
Learn how to insert comments into a Microsoft Word document, or find detailed instructions on how to remove track changes from an edited Microsoft Word document.